I needed a new lunch bag so I went through my blog list and settled on
Clover & Violet's Charming Patchwork Lunch Bag
. It is a free tutorial and was easy to follow. I am in love with the results.
Side 1: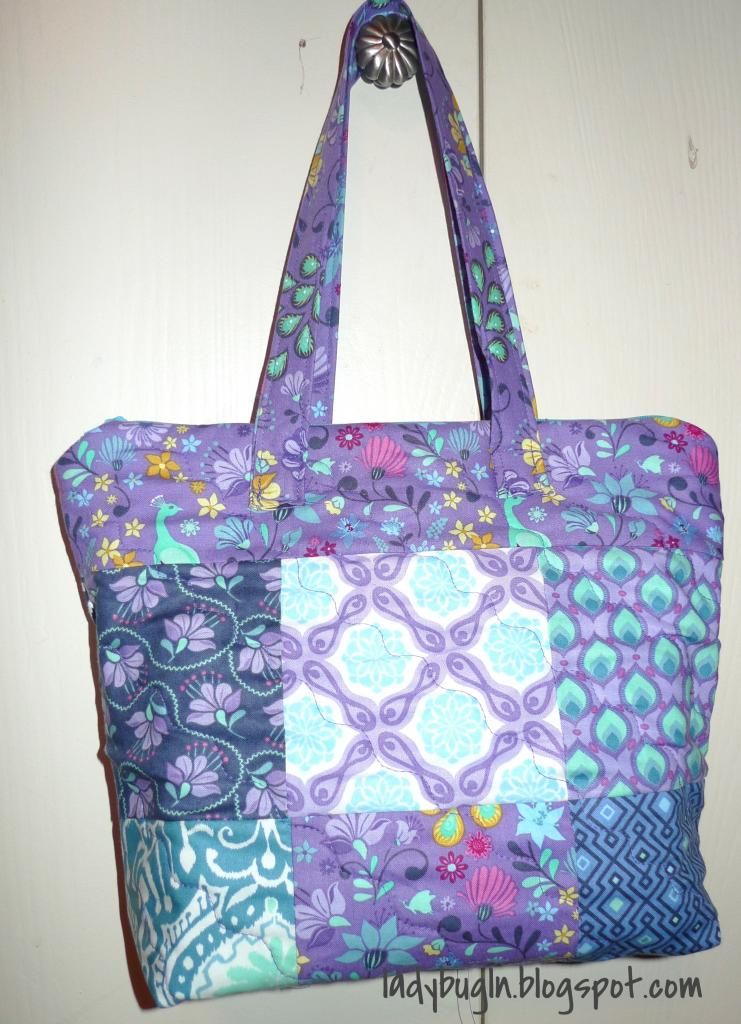 Side 2: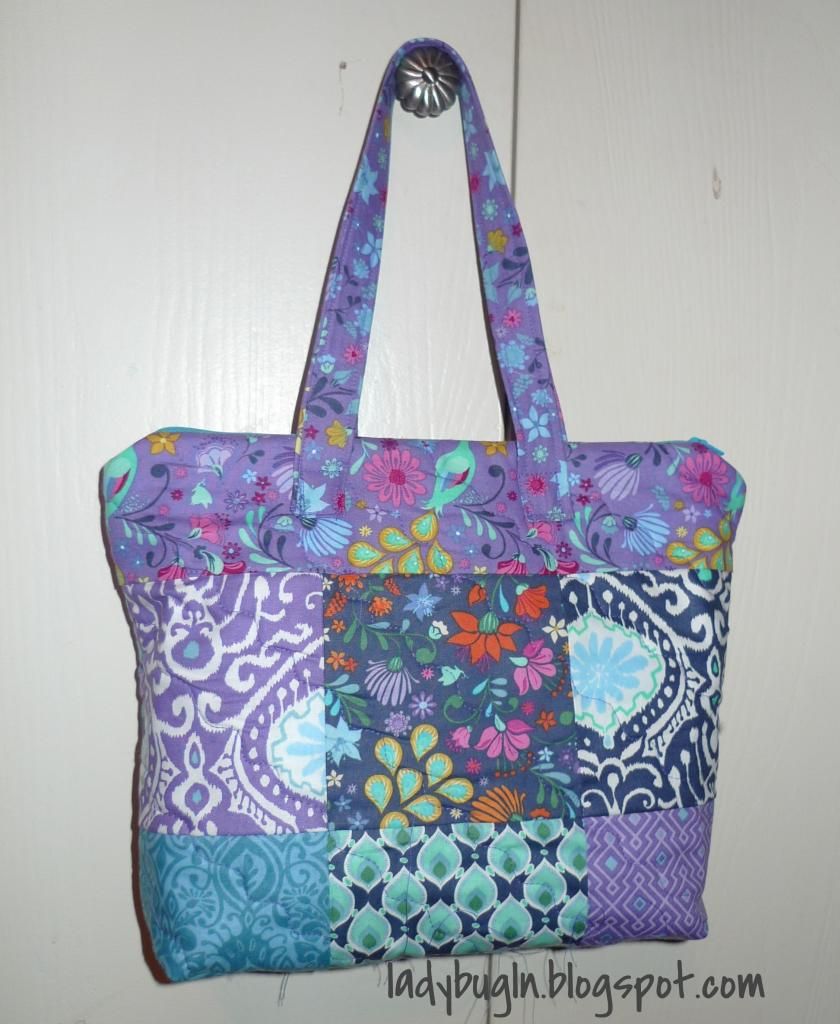 For the inside, I used two different fabrics. I am really impressed with the iron-on vinyl from Pellon. I substituted it because I could not find Lamifix at my local Joann Fabrics.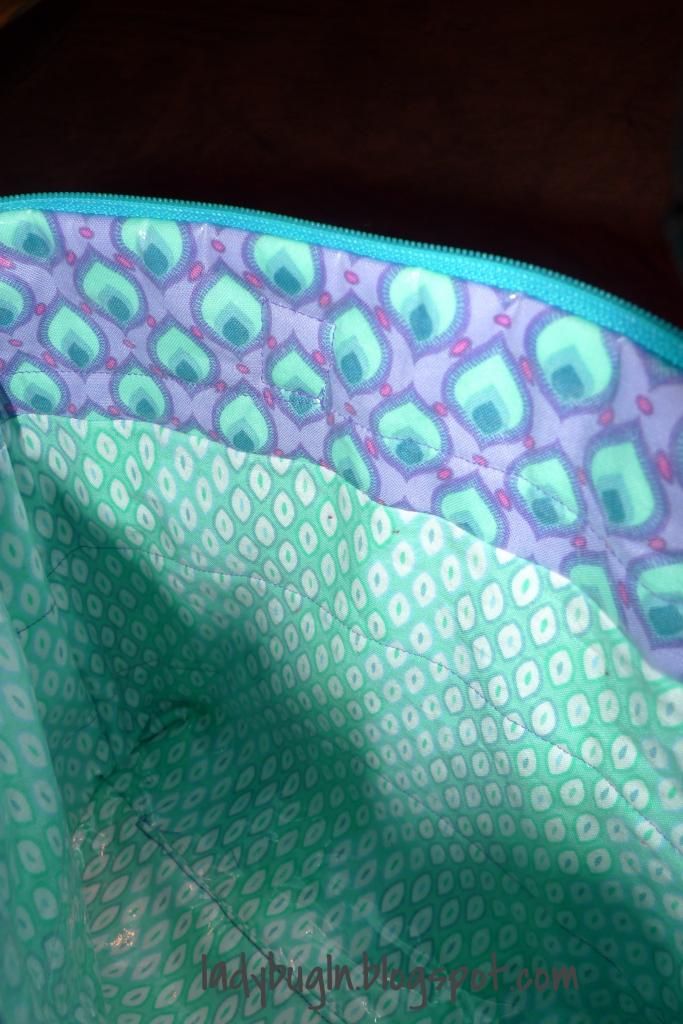 You can also download the tutorial on the Pellon
website.