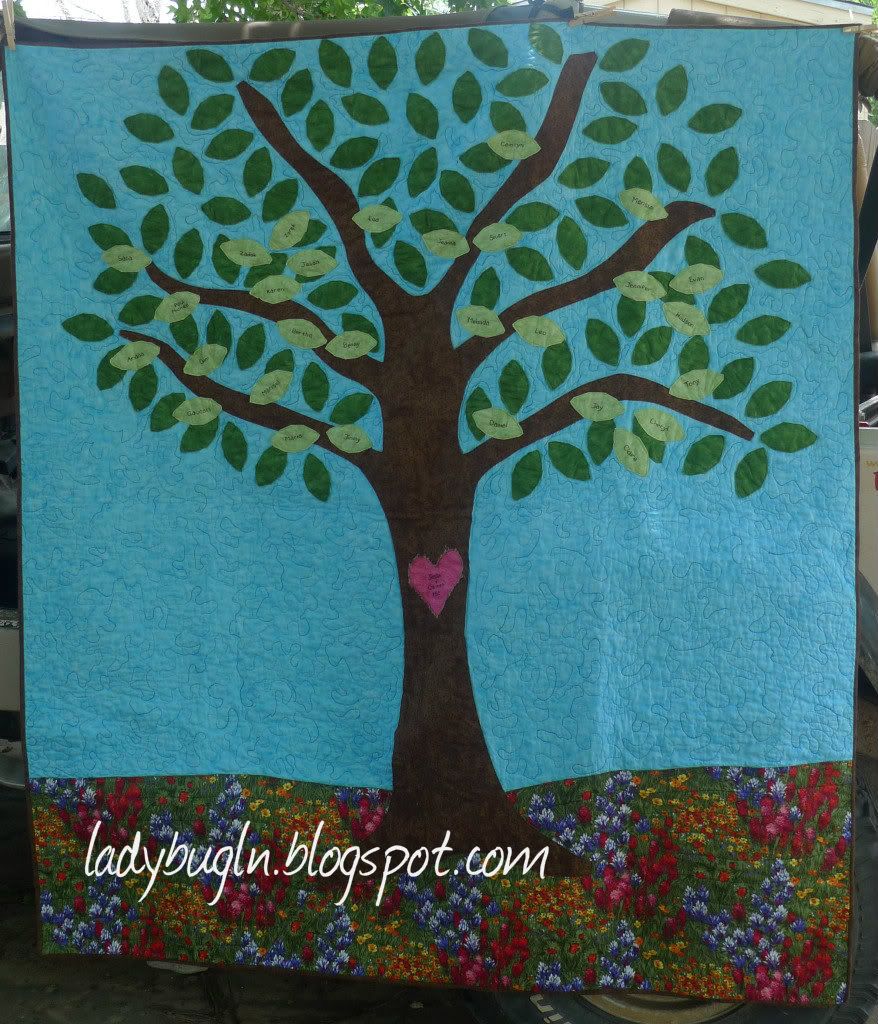 I have been on radio silence for a few weeks. I have made some commitments and things have fallen through because of illness and my family commitments. I would like to enter my favorite quilt I made over the summer before my life got crazy.
"All Because Two People Fell in Love" was a gift I made for my husband's grandparent's 60th wedding anniversary. The quilt is a family tree with a leaf for each child, spouse, grandchild, and great-grandchildren. The tree and each leaf were appliqued onto the background.
The heart depicts the love that Carmen and Jesse shared.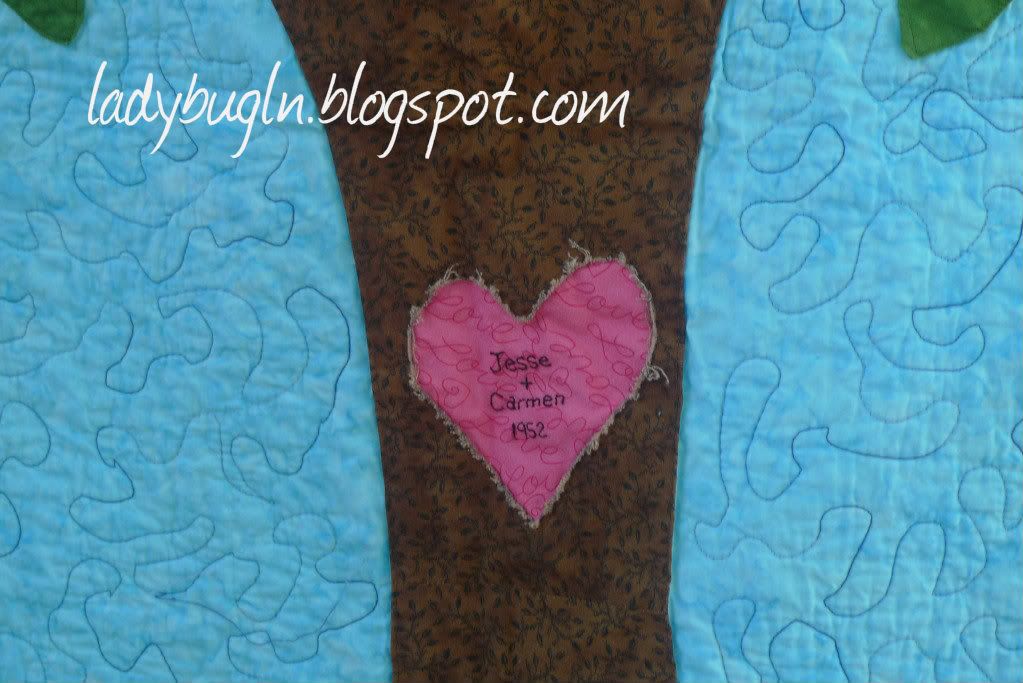 Here is the branch depicting my father-in-law's branch. I hand stitched all the names onto the light greens and used the dark green leaves to fill in the background.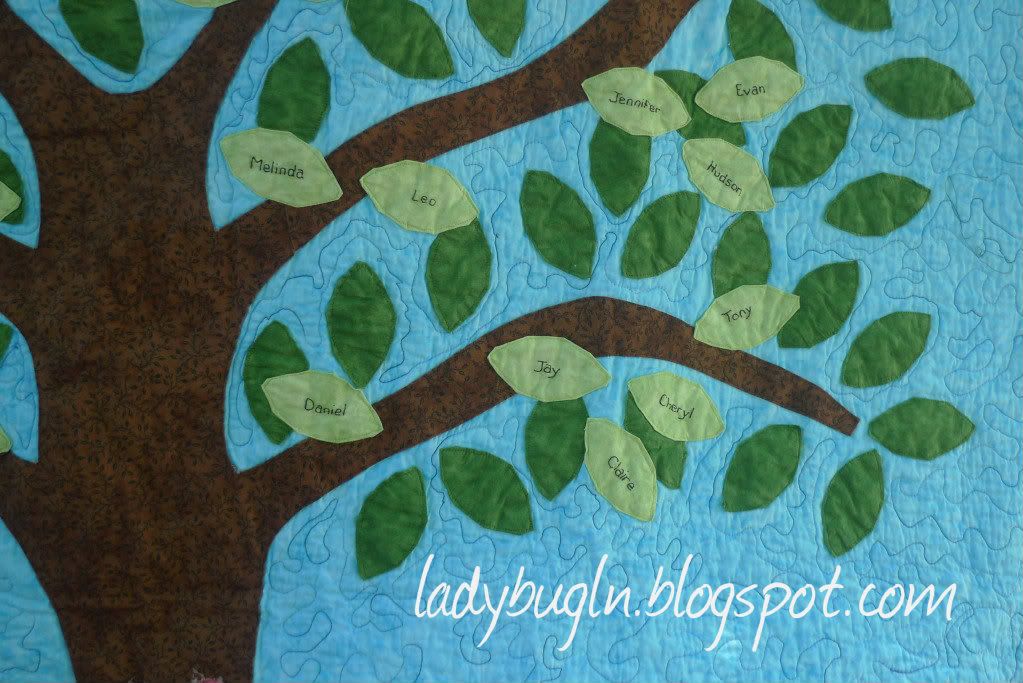 The quilt was bound in a similar fabric as the tree.
I am very pleased with the turnout of the quilt and couldn't have had a better response when I gave the quilt to my husband's grandparents.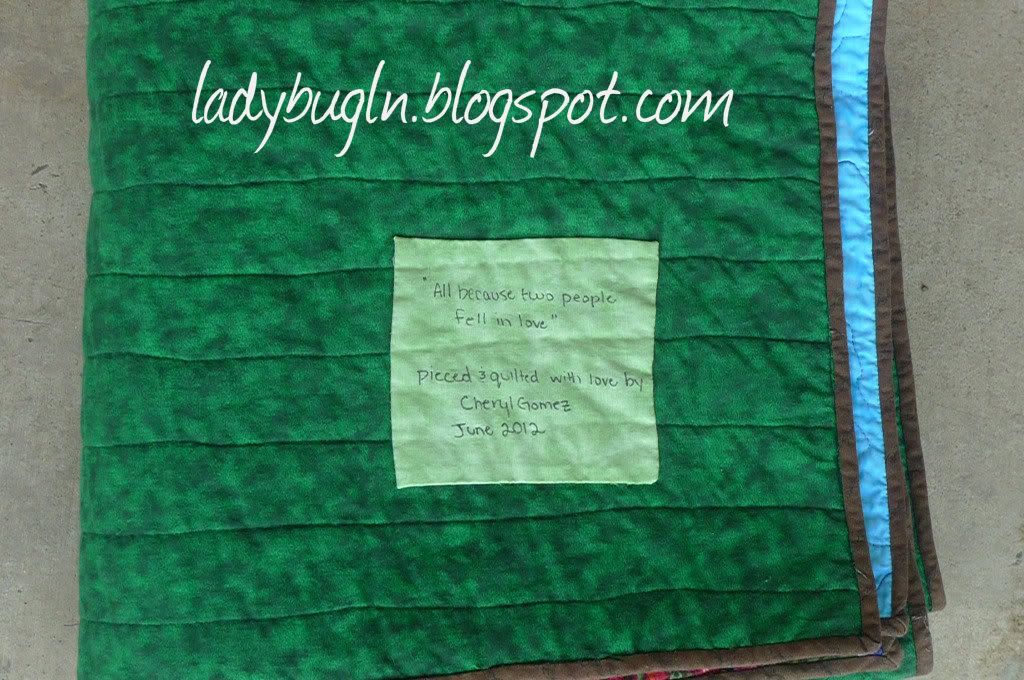 Quilt Dimensions: 56" x 60"
Technique: Machine pieced back, with machine appliqued leaves and tree. Free Motion quilted on a small machine.
Best Category: Applique Quilt, Throw Quilt, and Art Quilt