I have been taking a break fo awhile, but I have had some productivity over the last week and I wanted to share.
Projects:
Vintage Modern Kitchen Accessories
:
1. Plastic Bag Holder: It is the first of my kitchen projects to be completed. I have many projects in various stages, but this is the first finish!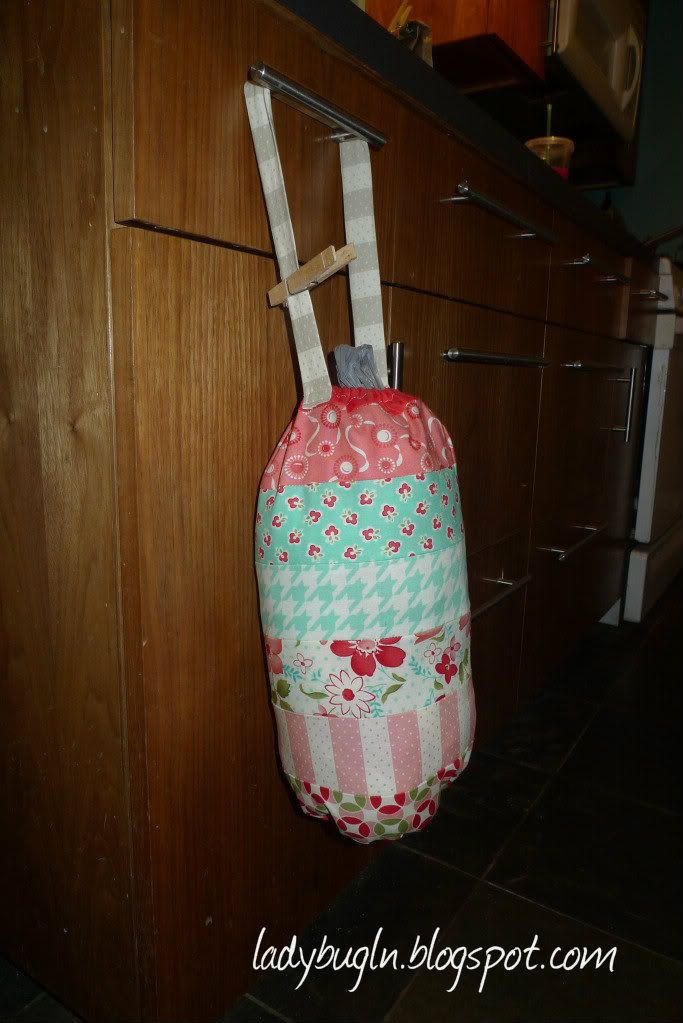 2. Placemats: batting is cut and there are ready for basting!
3. Table Runner: blocks put together!
4. Stand Mixer Cover: HST made and being trimmed!
5. Pot Holders: no progress.
6. Apron: no progress.
Birds Table Toppers
: 2 are quilted and ready for binding, the big one is basted and will be on the machine tonight. I would like to have the binding sewn on by machine and ready to be turned by friday. I will be visiting my mom and dad and would like to be able to give them the table toppers this weekend!
Birds Pillows
: I am going to make 2 throw pillows to match the table toppers. Here is a sneak peak at pillow over one:
Tradewinds
: no progress
Vintage Holiday
: no progress
Granny Squares
: no progress