Over the next year, I am attempting to make placemats for each holiday and/or season. First up I made these placemats for regular usage in my dining room. The tutorial can be found
here
.
Today, I am going to share how I made my Halloween Placemats.
You will need a Jelly Roll (or a variety of 2.5 inch strips), a fat quarter for the backing of each placemat, and binding.
Cutting:
For each placemat you make, you will need 15-7.5"x2.5"strips. Take three of the strips for each placemat and cut them in half, 3.75"x2.5". For example, for 6 placemats I cut 90-7.5" strips. From those 90, I cut 18 in half.
Laying it Out:
Pick out 12-7.5" strips and 6-3.75" strips and arrange them in 6 rows.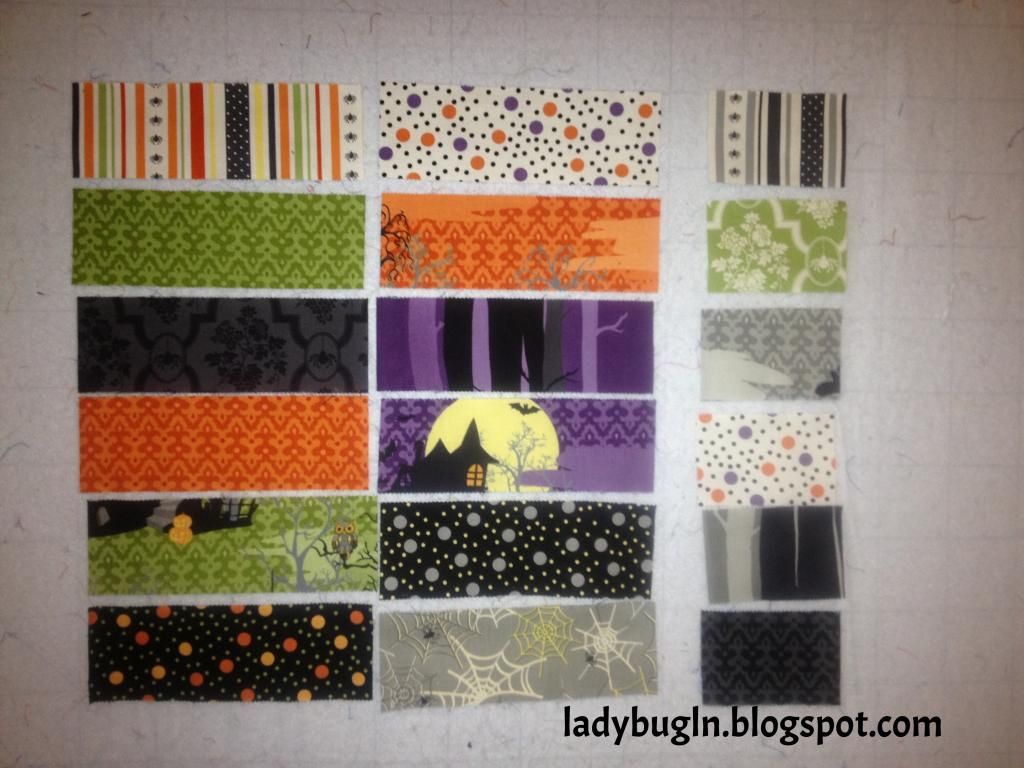 Next, arrange each row like the following picture: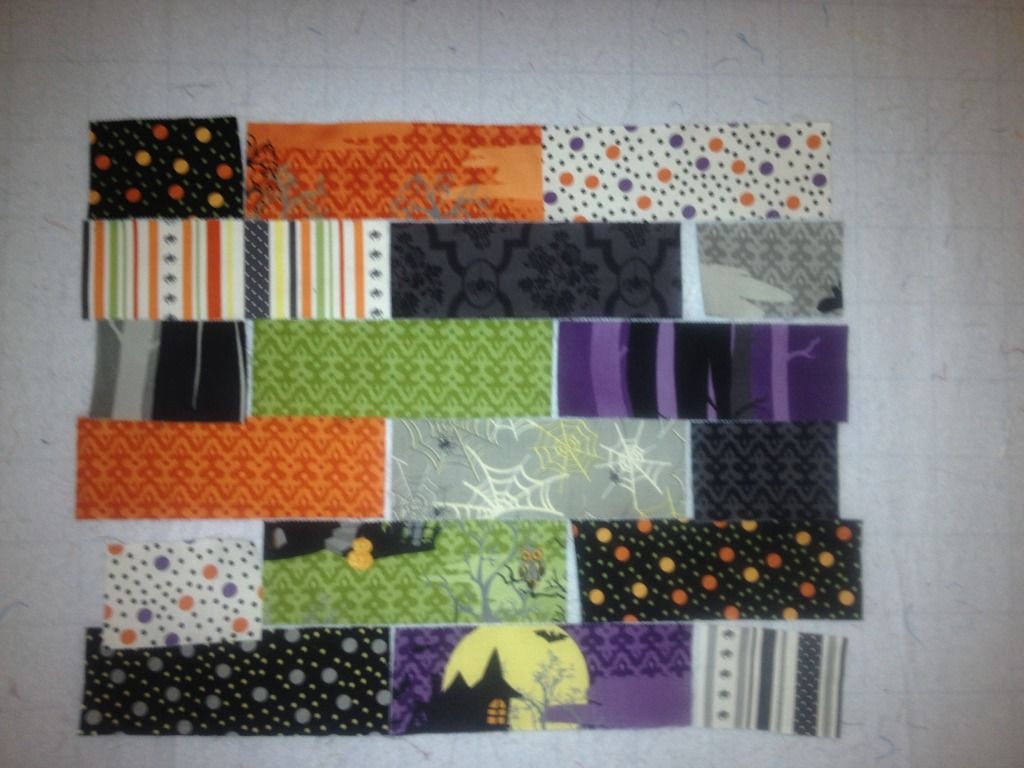 Next start sewing the pieces together. Sew each row together (chain-piecing makes this faster).
Sew the rows together in sets of two.
Finally, sew all the rows together.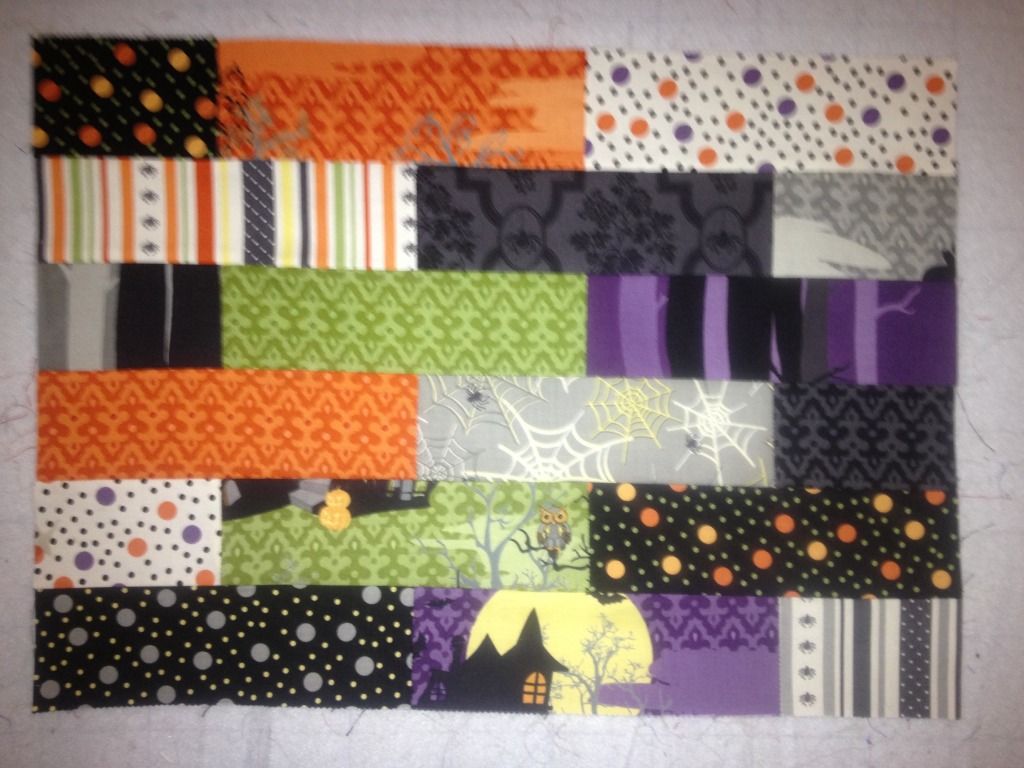 Now it is time for finishing. Make a quilt sandwich with your choice of backing and quilt however you would like. Then bind with a coordinating strips.