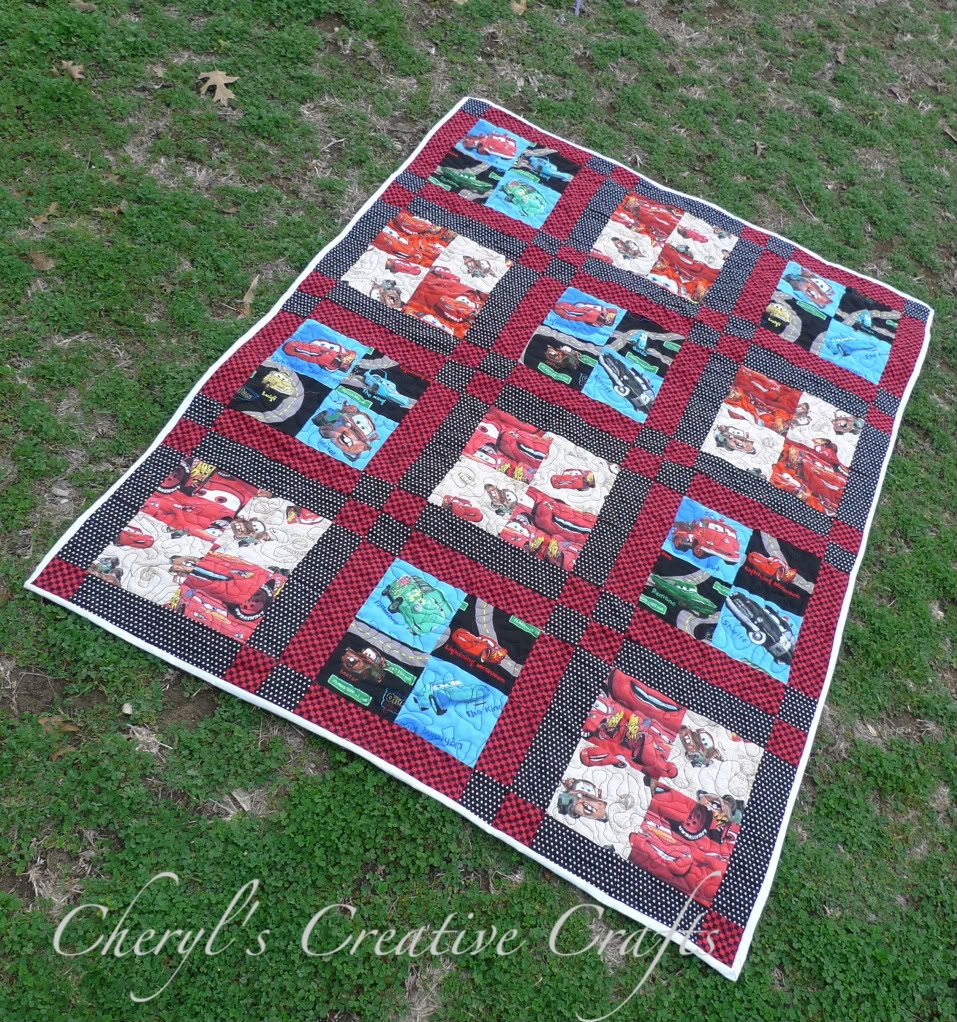 My first finish of the year is a Cars quilt for my daughter, Claire. She loves the movie and I found such great fabrics for the quilt. After all the heartache, watching Claire's eyes light up when it went on her bed made it all worth it.
I decided to bind the quilt in white after debating between the red print, tan print and blue print. I am glad I made the decision to go with white.
And the back, the white tied it all together and I am loving it.
And just one more photo.