So this is the big birthday week! Claire will officially turn three next week, but we are having her birthday party this weekend. So I need to start baking.
So this week I need to bake a
Strawberry Cake with Cream Cheese Frosting
. But first, I need to make these adorable cakelets and today while googling I found the way they were decorated.
The Blender
is a blog from Williams-Sonoma and they describe how they were made in the photos.
The plan is to make the cakelets and place them on the strawberry cake. I have to sketch out a few ideas before I start. Or I may wing it on Friday.
Now onto my sewing projects.
I turned a $1 boys t-shirt into some PJs for Claire.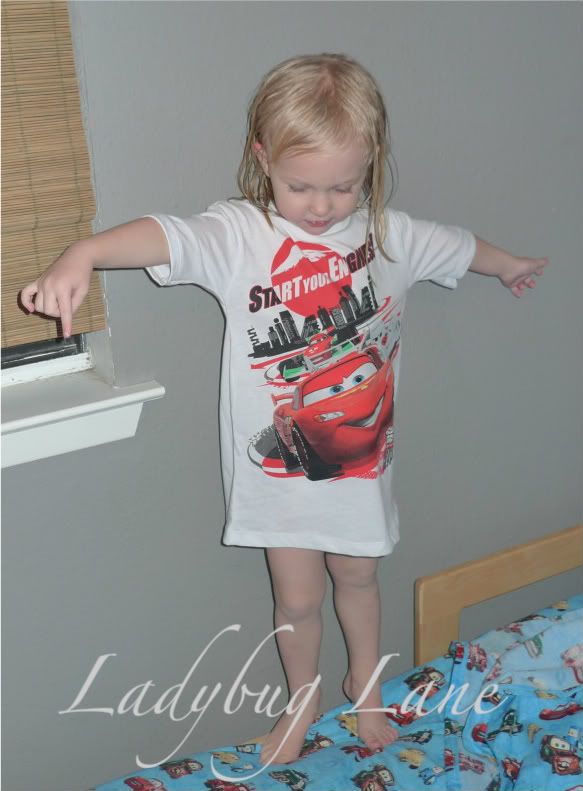 I also made a sheet set to coordinate with the quilt I made. I finished a fitted sheet, flat sheet, and pillowcase in about 2 hours. Such an easy project.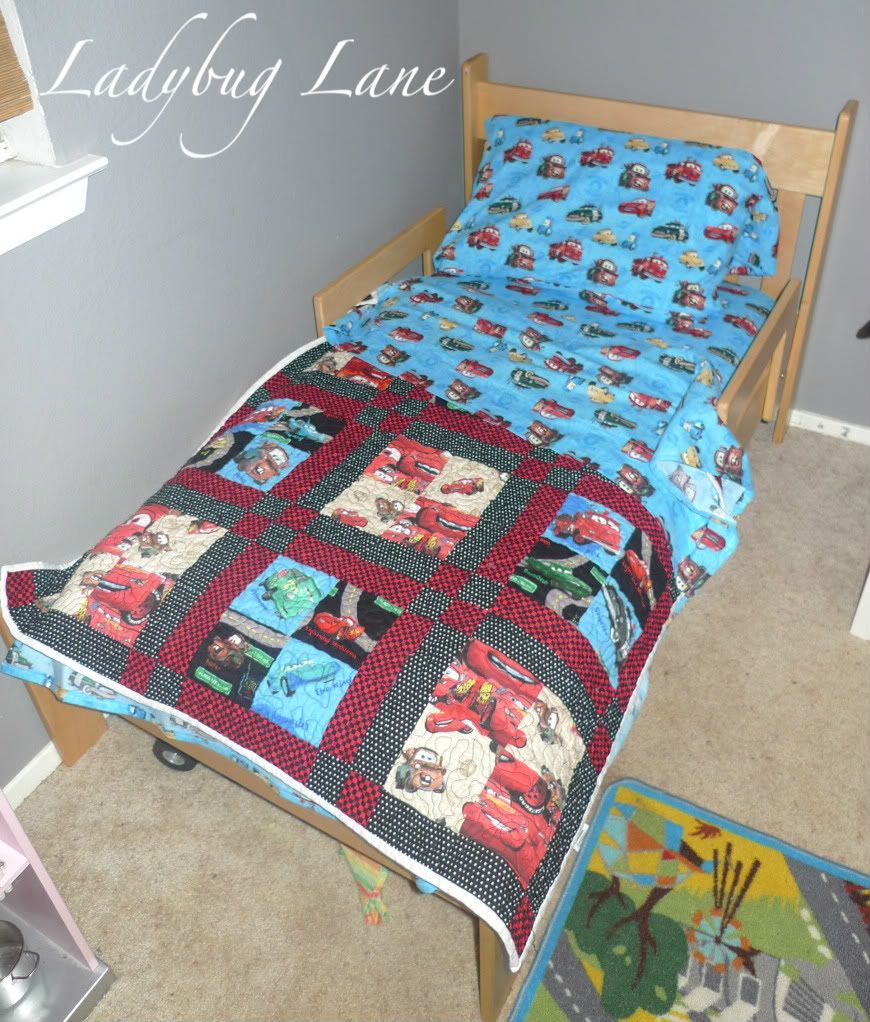 As for unfinished projects, I am still working on Claire's growth chart. I am also still undecided on my swoon quilt, so for now that one is on the shelf.
I am linking up with