Today I dragged my daughter to a local quilt shop to pick out some background fabrics. I settled on a light blue for the sky and Wildflowers for the ground.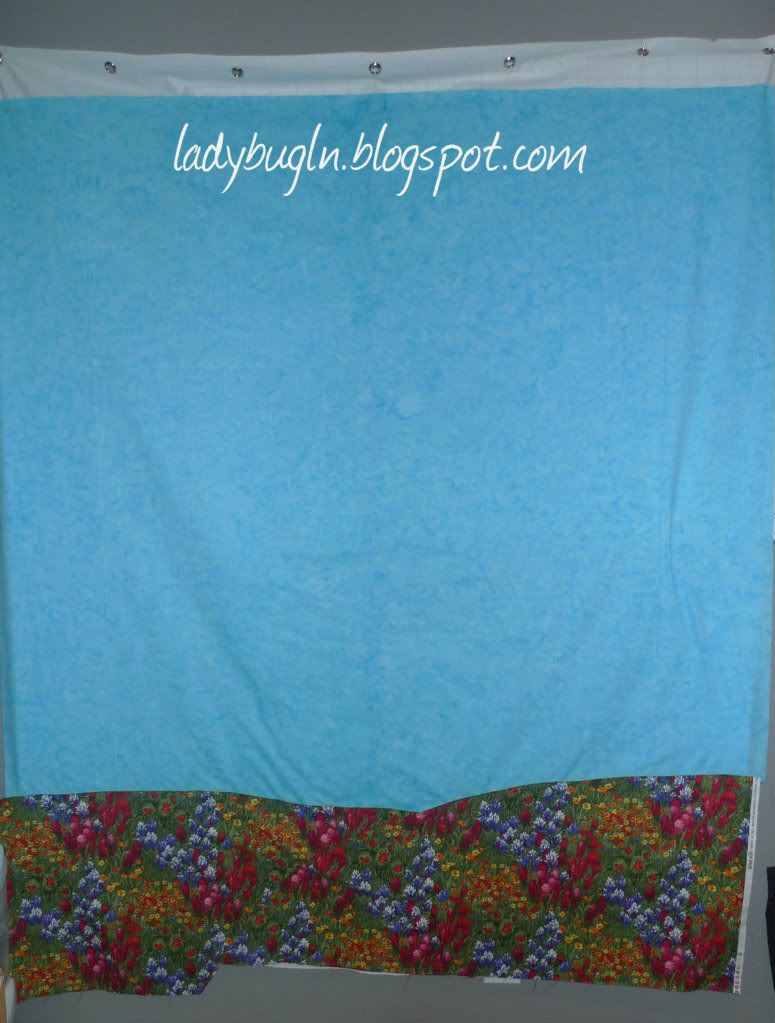 I folded over the top edge of the wildflower and did a blanket stitch to applique it onto the backing. I put the tree template back on to see how it is going to look.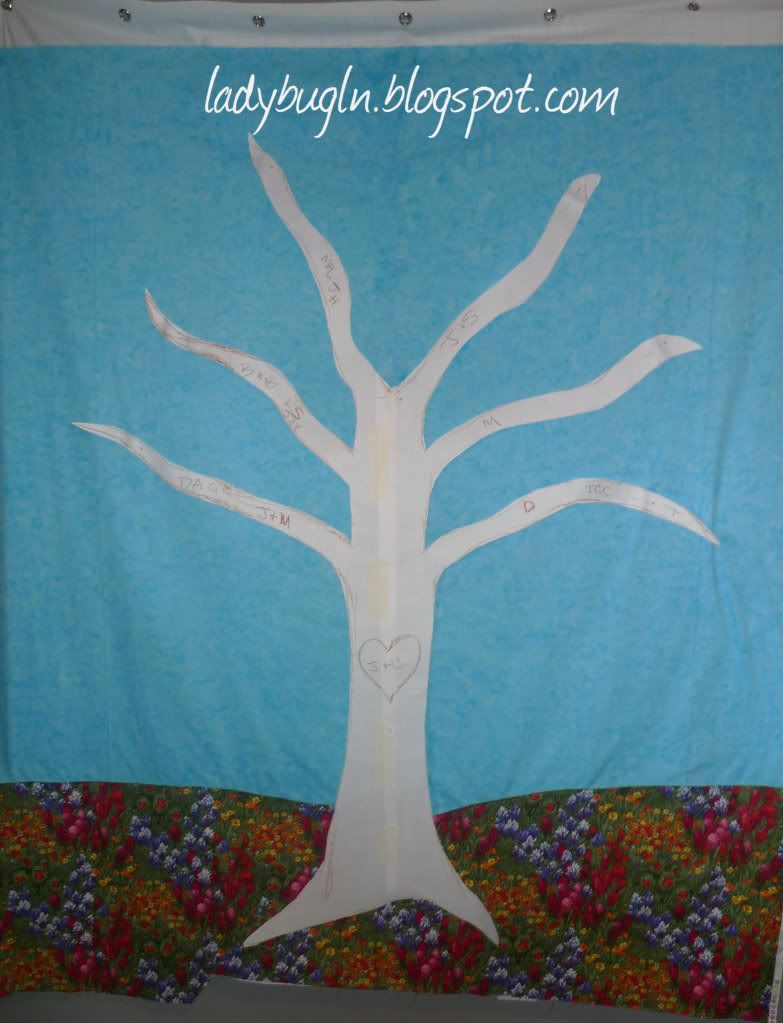 Now I am waiting on my package from fatquartershop.com to finish up the tree and start on the leaves. Tomorrow I will cut out some paper leaves using my Cricut to make templates.