I am starting a new feature on my blog today, Weekend Update! Starting on Sunday afternoon you can link up your weekend projects from flickr or your blog! Add any sewing or crafting project that you were able to work on this weekend that you want to share with others!
The rules (very simple)!
1. Write a blog post or post a picture in your flickr account sharing what you accomplished over the weekend and link up using the link party below. Sewing, crafting, and cooking posts allowed!
2. Grab my button and place it on your blog or in your post.
3. Visit a few other blogs and comment (we all love comments).
4. Linky party will be open Sunday afternoon (2 pm CST or thereabouts) to Tuesday afternoon (2 pm CST).
Now I want to update you on what I have done this weekend!
I worked on some projects for my mother. They are table toppers for some tables in my mom and dad's office. I finished up piecing the tops, all thats left is quilting and binding!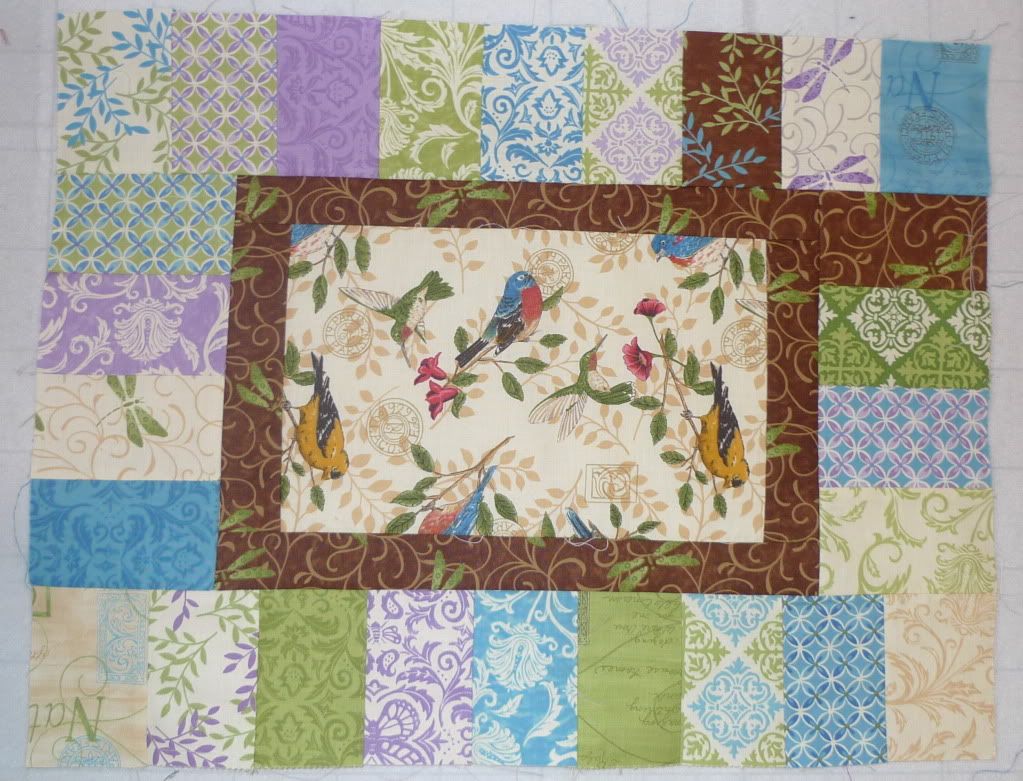 I also started my Vintage Holiday Christmas Quilt. I will share more later this week but here is a sneak peak at my first block.