It has been one week since I started the family tree quilt. On Saturday morning the quilt looked like this: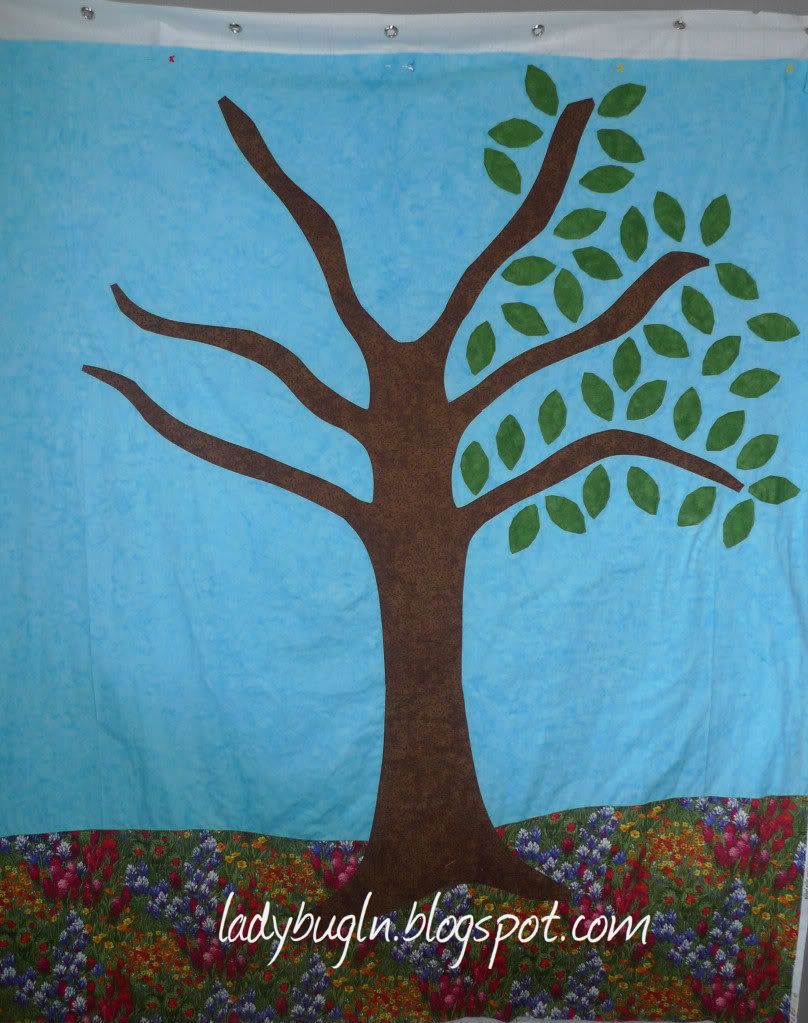 And this afternoon it looks like this:
I may add a few more background leaves but I won't make that decision until I add all of the family names onto the tree. I am really pleased and can't wait to give it to my husband's grandparents in a month!