This past week has been eventful. When I returned from Houston last weekend, our roommate moved out, which meant we got our office back! Claire moved back into her "blue room" Sunday evening and I have been putting together the office since then.
When I clean up and put pictures on the wall, I will share Claire's "new room." It was here room to begin with, but with moving to Houston and back and gaining a roommate, she was in the grey room. The grey room is now an office/sewing studio. It is nothing fancy, but it works great and I don't have to dig through my stash in several rooms and the garage to find what I am looking for.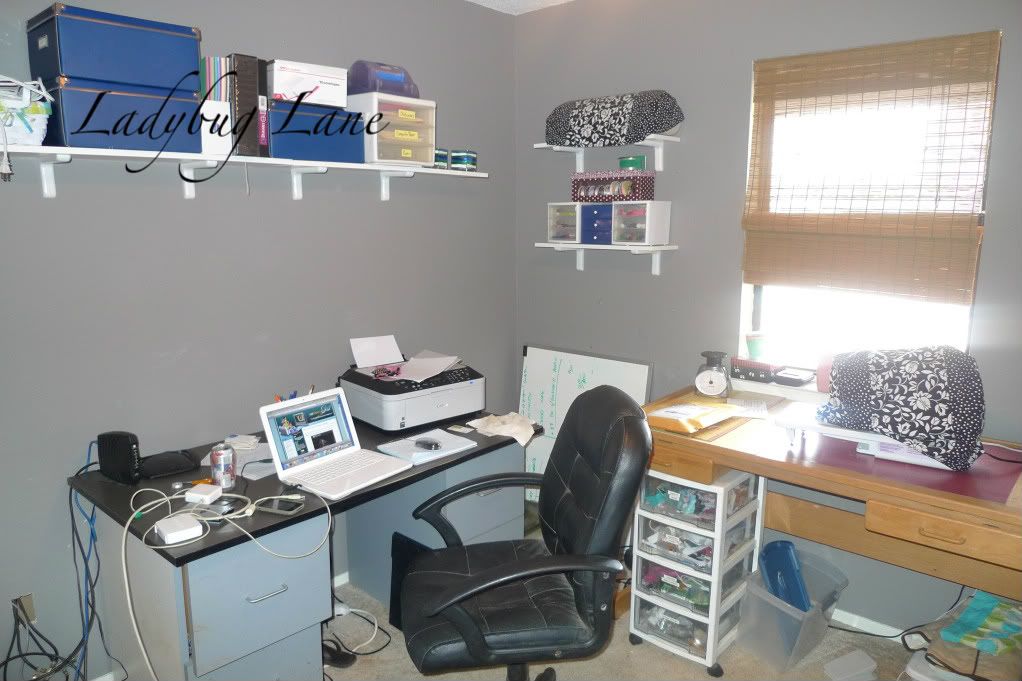 The Desks
We now have an "office desk" to conduct business with business supplies stored above and I moved in my desk for my sewing machine.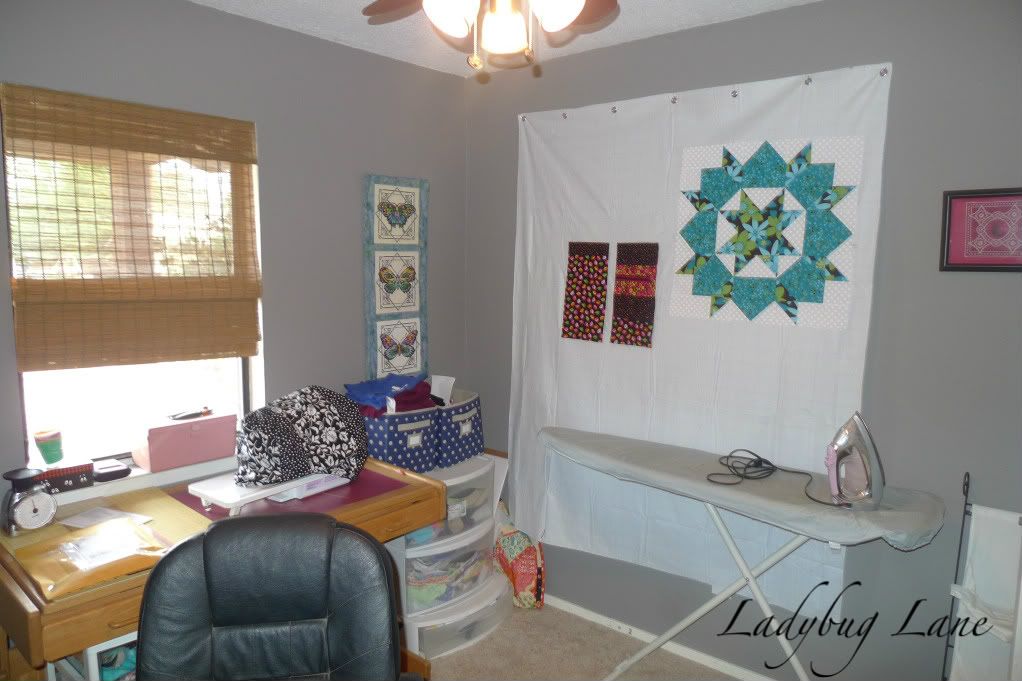 On the opposite wall, I have hung my new design wall and I have space for the ironing board. You can also see my plastic bins housing the majority of my fabric and the two bins on top holding projects on my "to do" list. Hanging on my design wall is my swoon block and two pieces of my next jewelry roll. The swoon block will be quilted and hung up some where in the house.
In the corner you can see a wall hanging my Aunt Karen put together using my grandmother's cross-stitches. One day it will go into Claire's room, but she has been pretty destructive as of late and I would hate for it to be colored on, cut up, or any number of things. So for now, it will hang safely on the office wall for inspiration. Here is a close up of the wall hanging: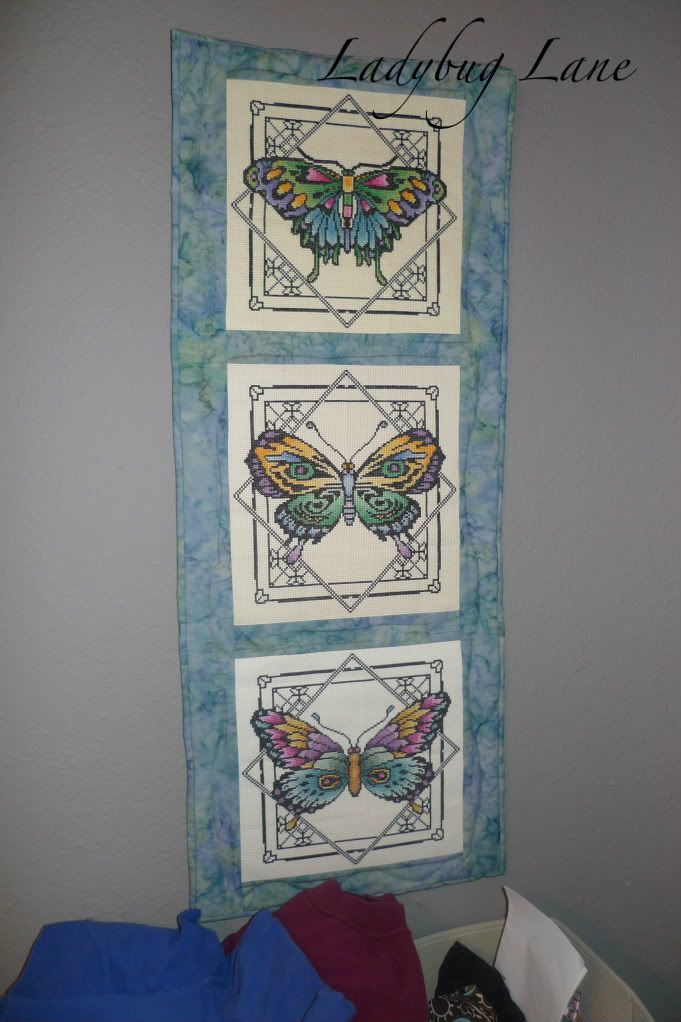 I still have some more ideas, but for now, I like the space. I will even share it with my husband when he needs to work since it is an office.