I skipped last week, which was no big deal because nothing changed from the week before. I was going to work on a few projects during the day and report back, but plans change. Our dog, Leroy likes to attempt to jump our privacy fence and must have landed wrong. He was limping and crying and wouldn't even eat the first night. So Wednesday morning it was getting worse so I loaded up the car with the dog and Claire and off we went.
Good news, is that Leroy is getting better. Which means it isn't broken, probably just a bruise. He is still on pain medication and the worst part, he can't run and play outside. This is poor Leroy while I am writing this.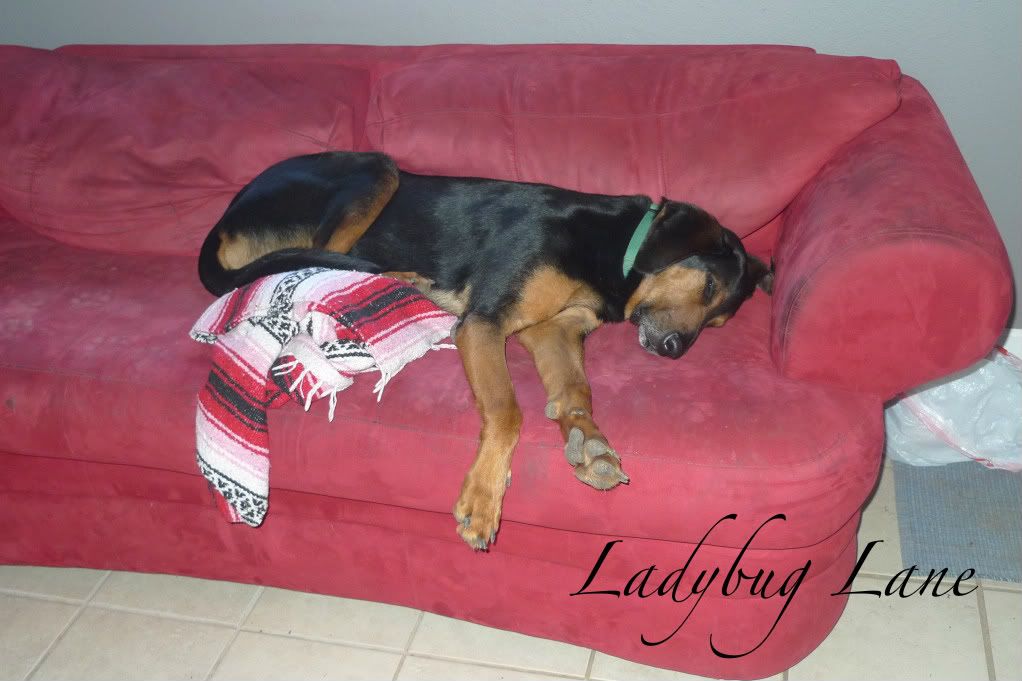 On to the quilting, I finished up two of my projects this week and made a decision about my swoon block. I finished up Claire's growth chart and my Longhorn T-Shirt quilt. I will post about my Longhorn quilt later this week after I get some good photos.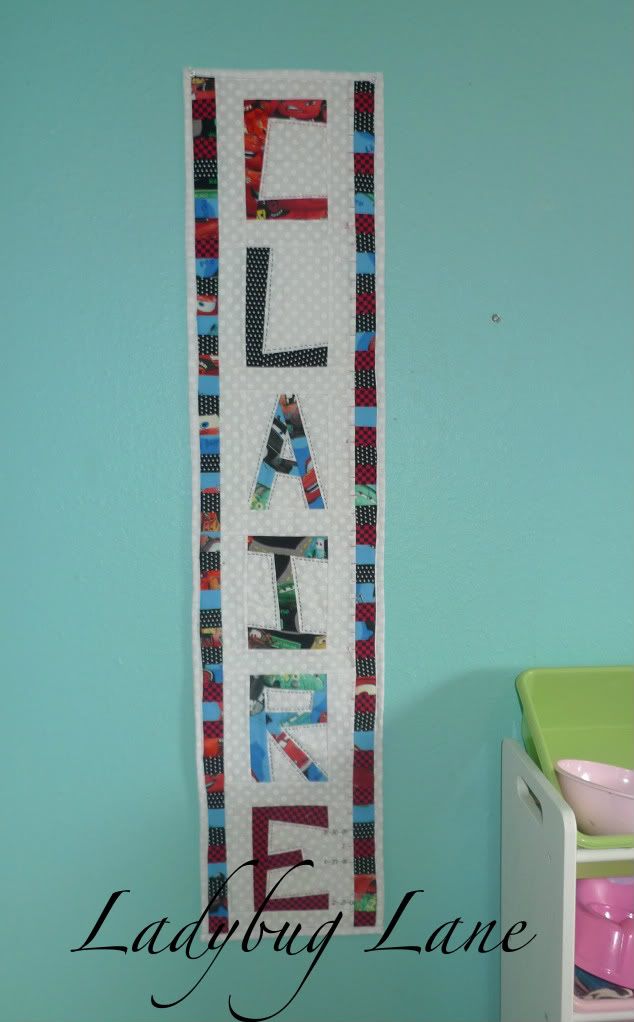 I also finished another quilted jewelry roll for my etsy shop. I decided to quilt the outside of this one and I really like the results.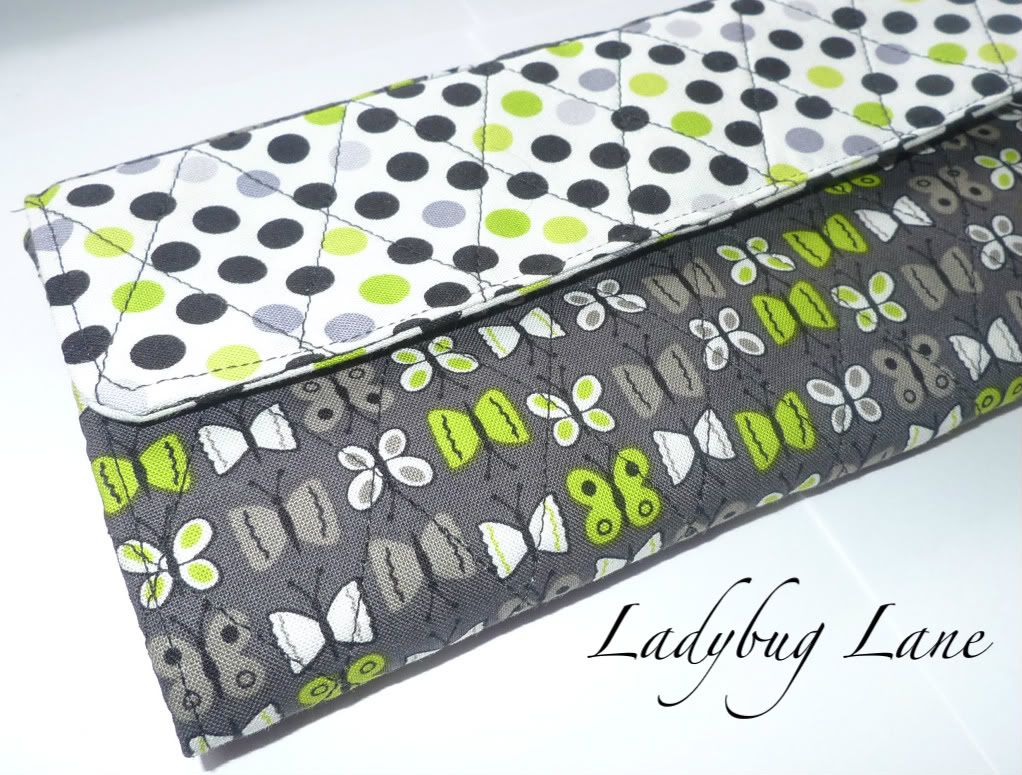 As for my swoon block, I had it up on my design wall and decided that I was going to quilt it and make it into a wall hanging. I also need some more magnetic snaps to finish up the other jewelry clutch up on my design wall.
I am linking up with Freshley Pieced.
a href="http://freshlypieced.blogspot.com">