Well, this past week has been a blur. I was all set to go visit my parents while my husband went hunting. When that fell through we decided to take Claire to the beach. Yes, in January, we took her to the beach. We had a great time and we will visit again with my parents this weekend.
Now onto business.
Completed:
Claire's Birthday dress in her party theme: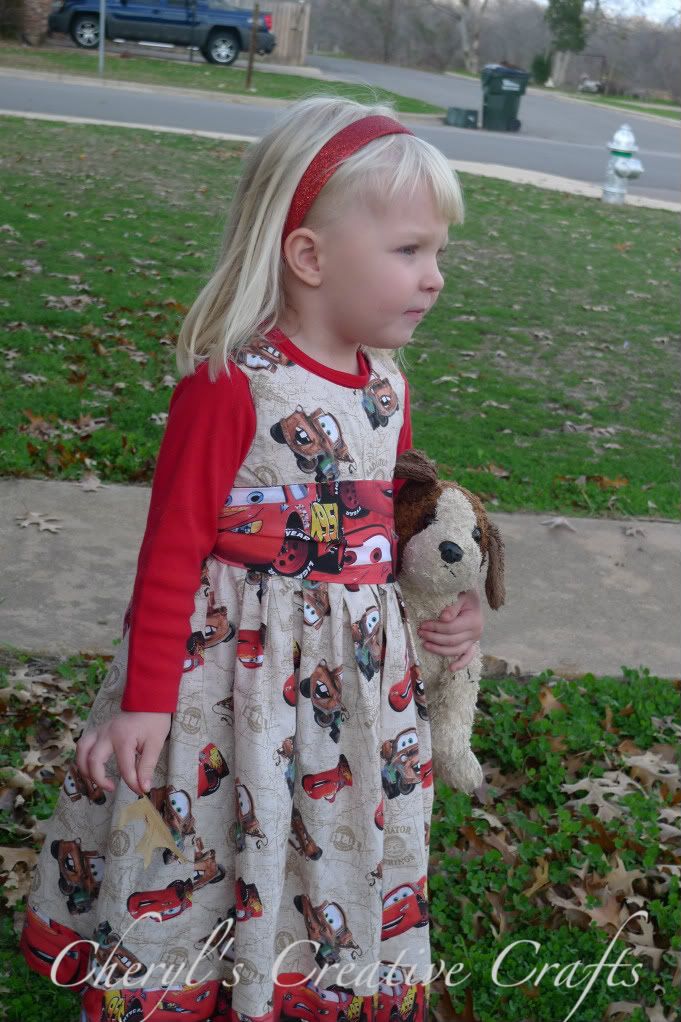 New Projects:
Car's beding set for Claire's birthday. Claire got way to many toys for Christmas and most of them are in the garage because all she does is throw them around. So for her birthday I am making her a new bedding set for her toddler bed. I am doing a disappearing nine pattern in nine fabrics. So far I have found these fabrics: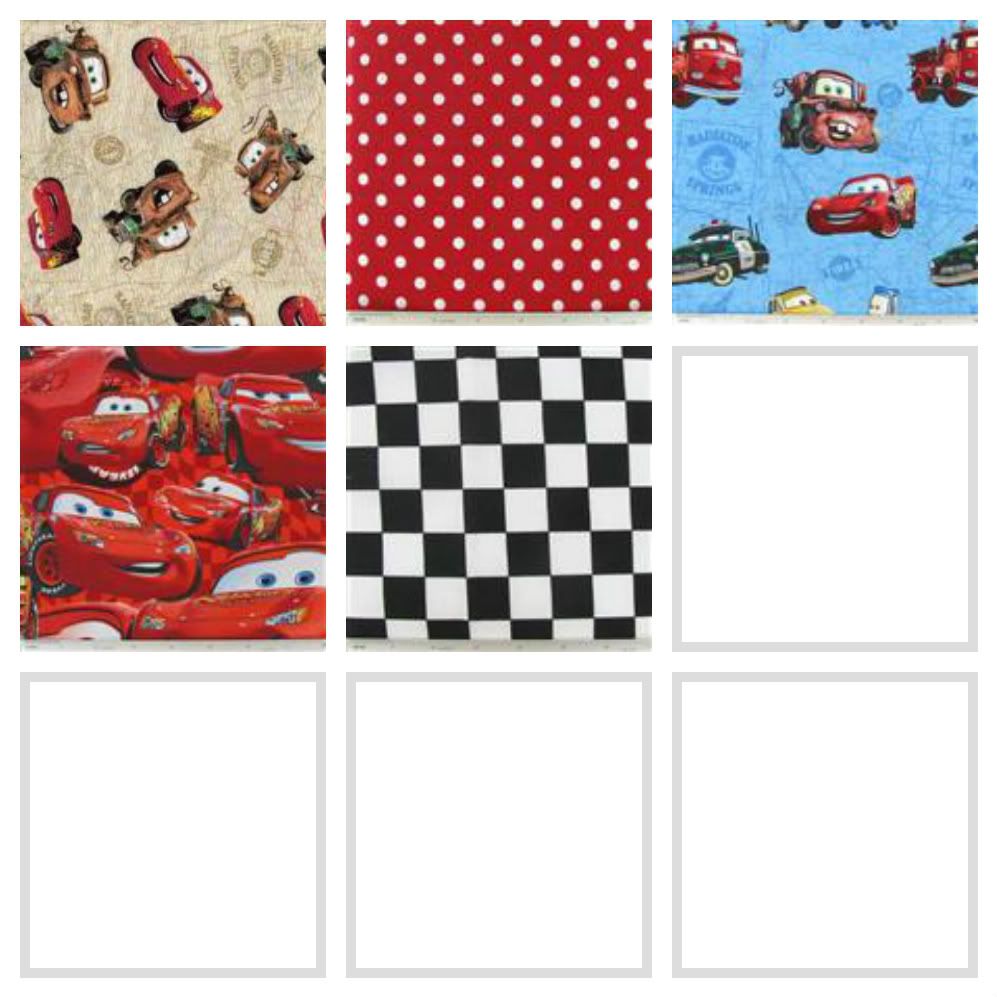 I have 4 more fabrics to pick out. The blue print will also be the flat sheet, fitted sheet, and pillow case.
I linked up with WIP at
Freshly Pieced
.